We are a Family Amusement and Leisure Park unlike any other. Amusement parks are created
primarily to provide families with fun and excitement. Sady Klemensa also fulfill this function, but in
addition, our Park teaches visiting children and their parents how important nature is. Good fun is
essential, but good fun combined with wise education and valuable ideas is something
we like the most.

Sady Klemensa are located more or less halfway between Warsaw and Łódź, exactly in Podskarbice
Szlacheckie. On the way to us, you will pass a lot of fruit orchards and fields of strawberries, currants,
chokeberries, blueberries. You just have to sharpen your sense of sight and that what you see will
introduce you beautifully to the rural and idyllic atmosphere of the place you are going to. On site
you will have a unique opportunity to commune with nature. Here you won't be disturbed by loud
music, you can listen to the sounds of nature, listen to birds singing, enjoy the smell of pine, birch,
acacia and also breathe fresh air from the iodine-saline graduation tower. In summer, in Sady
Klemensa you can try cherries straight from the trees and raspberries
or strawberries straight from the bushes.

Stay calm, in addition to the delight of nature for children, there will also be plenty of wonderful
natural attractions, such as a huge sandpit, a labyrinth, an obstacle course, a rope park, mini pools
and much more. Dear parents, we also thought about you. A real relaxation zone awaits you, with a
huge number of deckchairs, hammocks and shaded places, inviting you to start a family picnic.
By showing you Sady Klemensa, we present to you our vision of happy parenthood. We appreciate
the natural creativity of every child, which is why our attractions always leave space for the children
to use their own imagination. A huge 5 hectare area gives children the opportunity to explore the
world without any limitations. If you allow children, here they will have a real feast for their senses,
but we leave this decision to You, dear parents.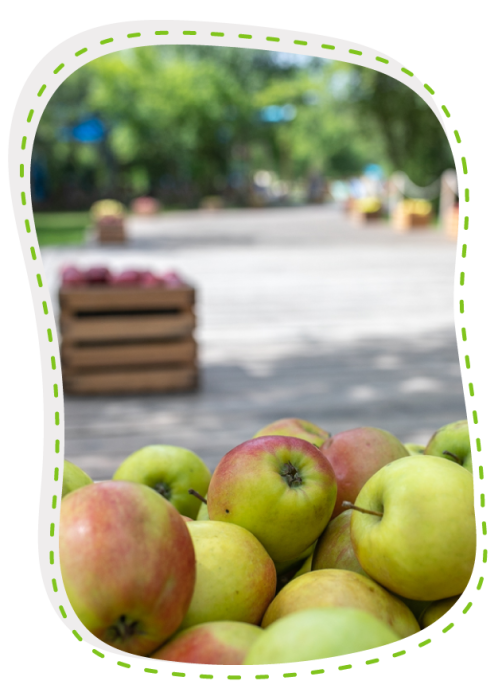 Komorów in the Rawa poviat was chosen for the location of Sady Klemensa,
the Family Amusement and Recreation Park, primarily because of its clean, unpolluted environment. It is an agricultural area and orchards cover 45% of the agricultural area of ​​the municipality. Mainly apple trees and cherries are cultivated, and in the place where the Family Park is located, there were real orchards several decades ago. You can still admire some of the fruit trees and bushes today.

Familiarize yourself with our regulations and learn about the rules that are applied here. Welcome
and have a great fun!!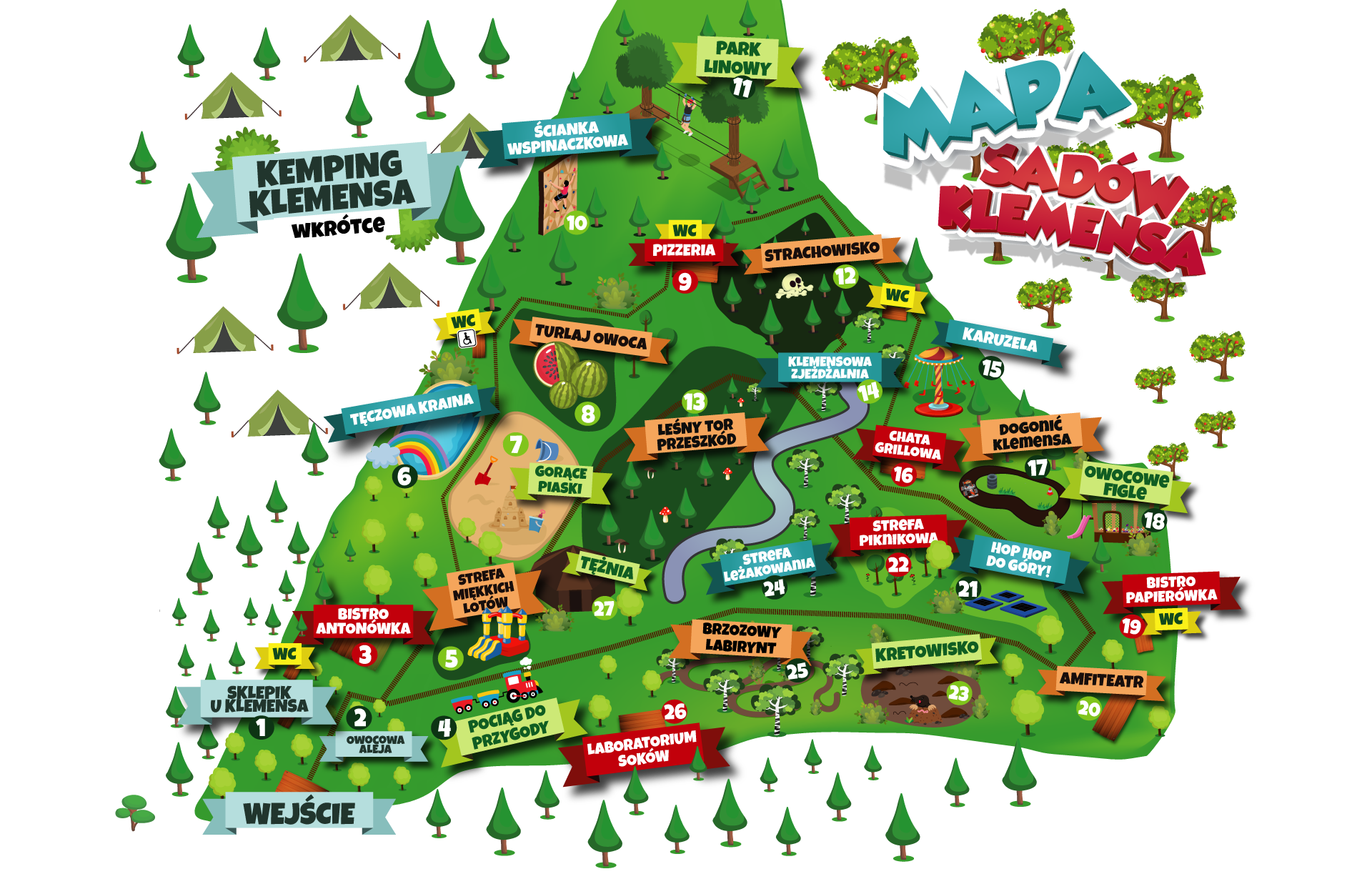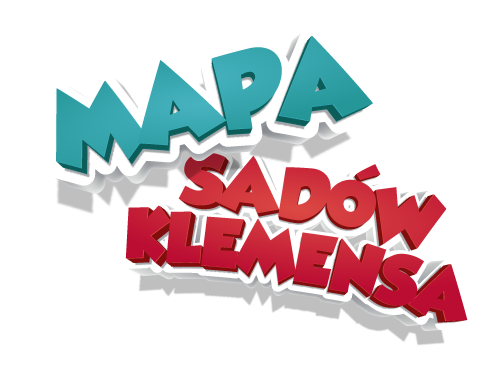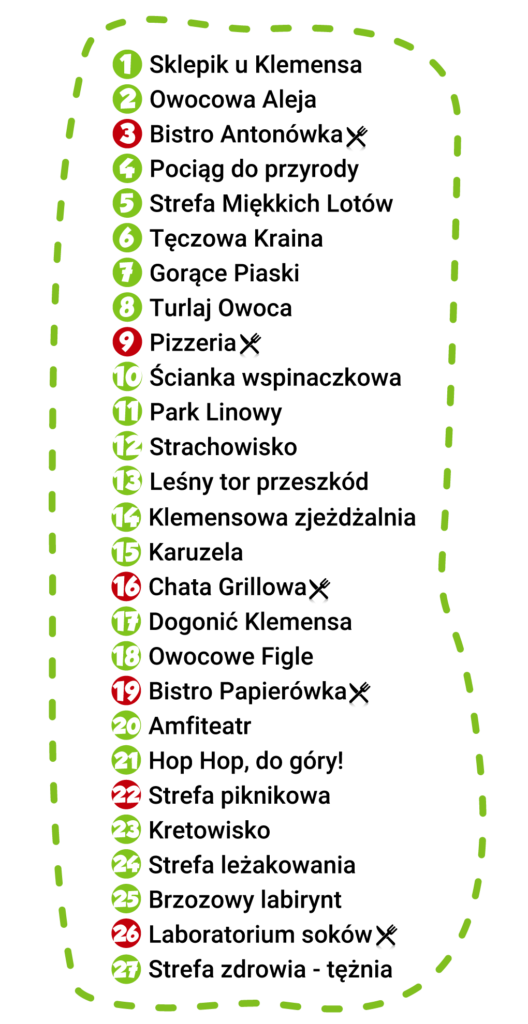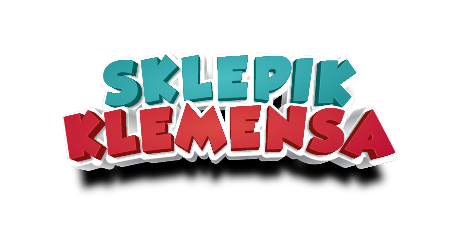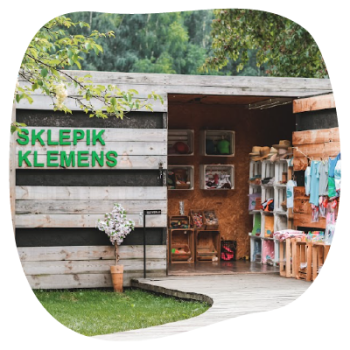 A place with souvenirs where you can buy gadgets related to "Sady Klemensa" , the Family Amusement Park. Most products are environmentally friendly and will be, apart from memories, the best souvenir. The shop also offers brine and bee products.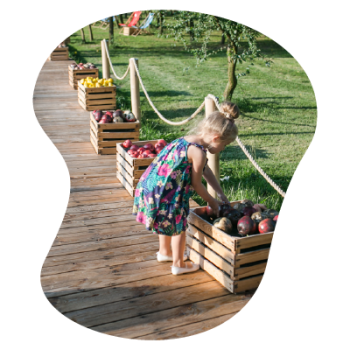 The beautiful and delicious decoration will welcome you from the very entrance to the Park, it will put you in an idyllic mood and evoke memories of carefree childhood. Here, everyone, regardless
of age, can feel like a child and indulge in fun without any embarrassment.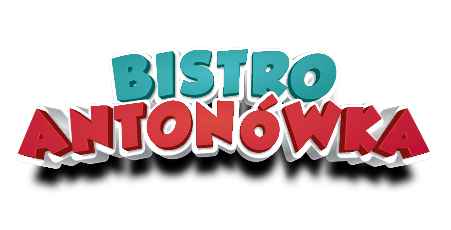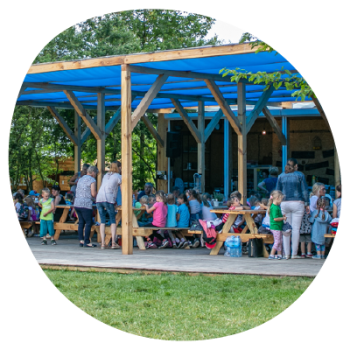 After a long day full of impressions, after a successful fun until you lose your breath and after so many attractions, we invite you for lunch, a sweet snack, or just for a moment of rest in the shade
with a glass of juice or water.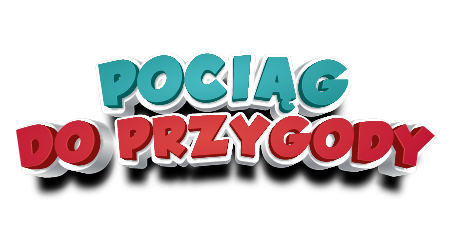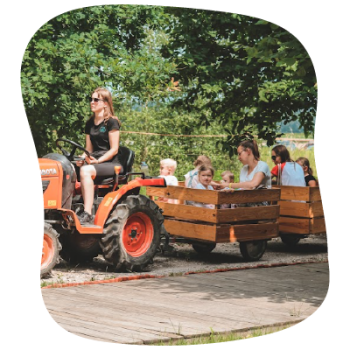 Children's favorite attraction that allows you to visit Sady Klemensa and get to know the world of nature from a new, fabulous perspective.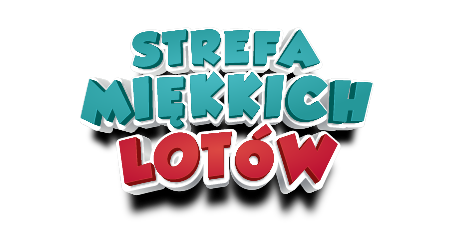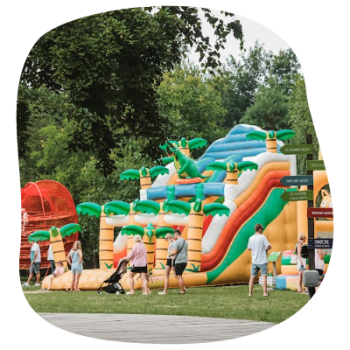 The land of flights is a place filled with laughter, carelessness and beloved entertainment of all children! Inflatable constructions will take children into
a frenzy of fun!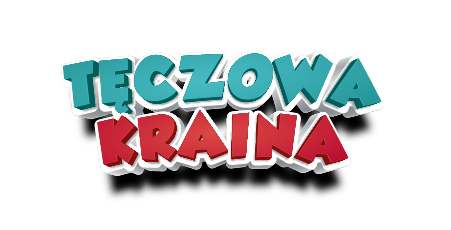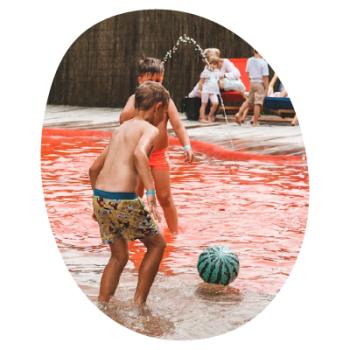 A water land full of thoughtful and colorful toys that will take children to the world of wet madness.

The water zone in May is closed due to weather conditions.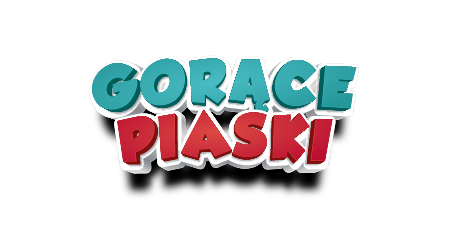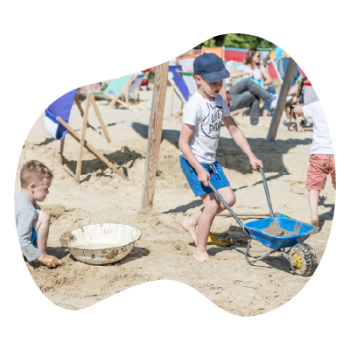 Huge sand mounds, sand particles shimmering in the sun – the climate is almost like in the desert.
It is here that all lovers of digging, building with sand, making sand castles and fortified buildings will be able to bury themselves up to their ears in sand that
is as pure as in the Sahara.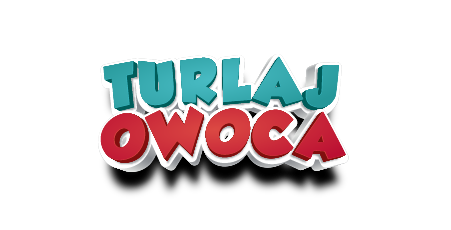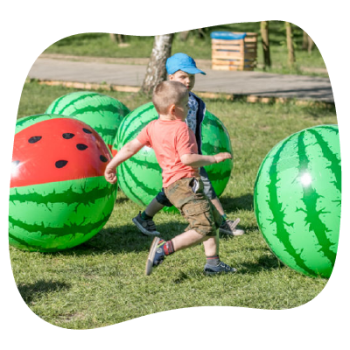 The field game is about hillocks, hills, obstacle courses for the mega fruit. We invite whole families to have fun – whoever rolls the mega fruit to the goal first, wins a point. There will be lots of action and high emotions.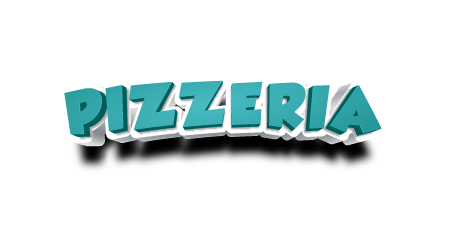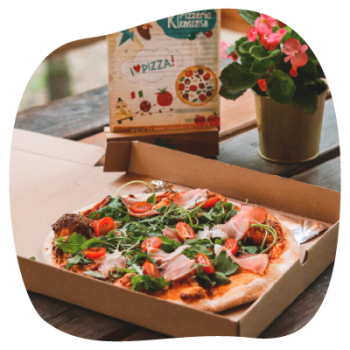 Who doesn;t love pizza? Our Pizzeria is not only an explosion of flavors, but also a great place to rest in the shade of trees! Everyone will find something
for themselves here!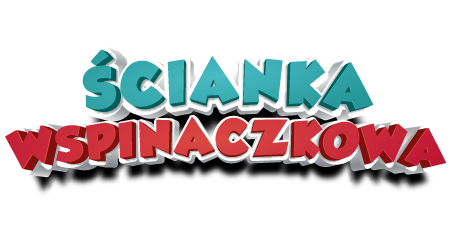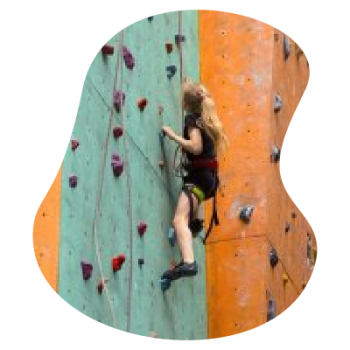 The climbing wall is a great opportunity to test yourself – but above all to have fun. Regardless of whether you are an experienced climber or a beginner – this fun will draw you in!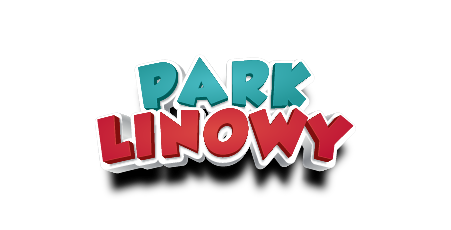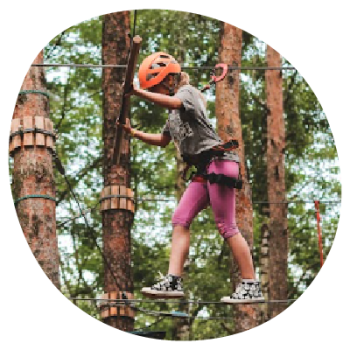 The rope park is a classic attraction for both children and adults! The variety of routes will allow both
beginners and advanced visitors to have fun in our rope parks.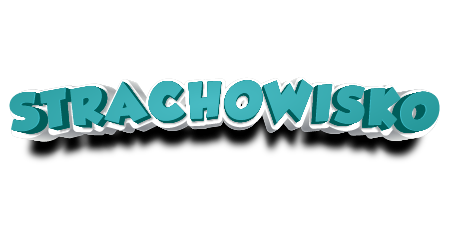 Every amusement park has its spooky place. In Sady Klemensa, fear and terror will be created by numerous scarecrows of various faces. Zone available for children from the age of 7 years old. Guide  books with descriptions of scarecrows are available at the park ticket office.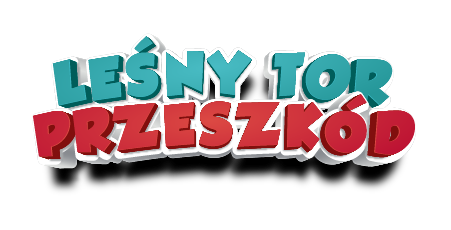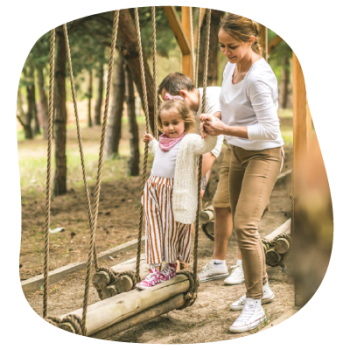 For everyone who likes to get tired, for both small and big ones. The Forest Obstacle Course will be a
great place to test your physical, fitness and coordination skills.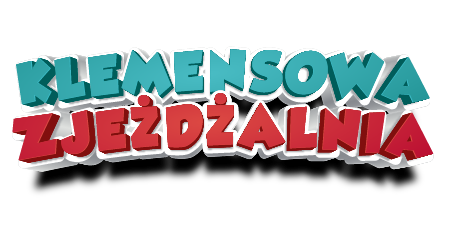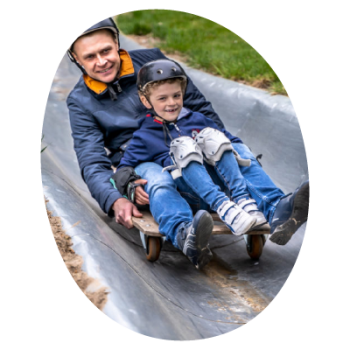 It is a ground gravity slide that will take all smiling children on a journey through Klemens mysteries.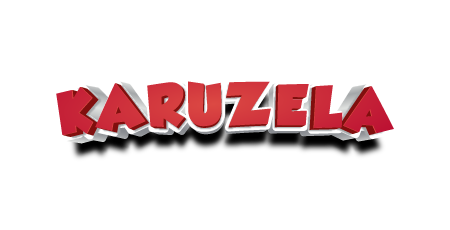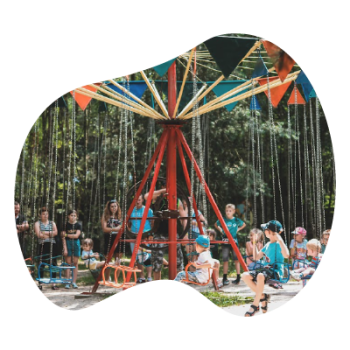 Merry-go-round is fun that all children love. The swings are suspended on chains and powered by the
strength of the parent's muscles! There is a lot of laugh and fun like in the old days!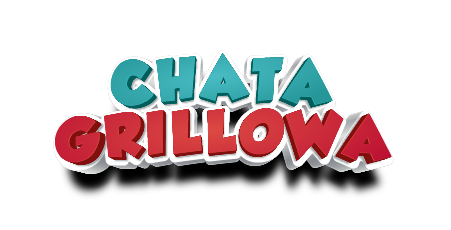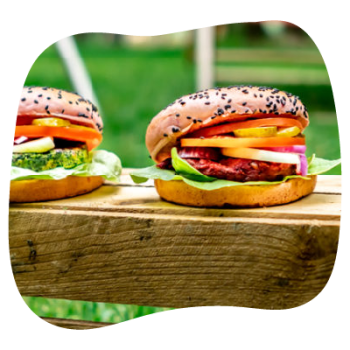 It is said that the way to the heart is through the stomach and we are going to test this theory here.
Our burgers and fries will mess with your heads and give you energy to keep playing.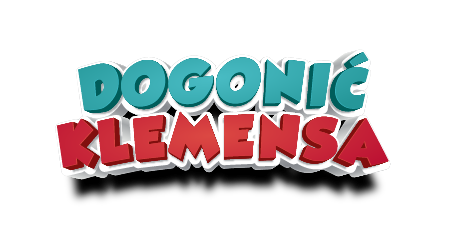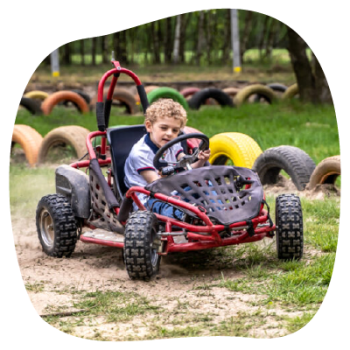 A car race is a real treat for every young fan of motorisation! It's great fun and coordination learning!
Do you want to check yourself?

Then get in!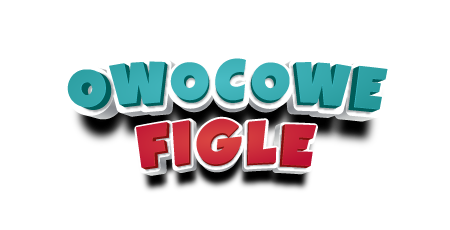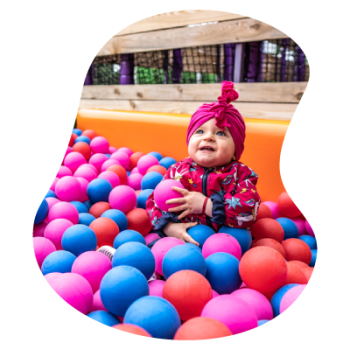 Indoor playgrounds, constructions and pools with balls in the open air? It's possible in Sady
Klemensa! The kids will jump into the fruit crates and spend time playing fruit pranks! And what about parents?

During this time, they will rest on lawn chairs!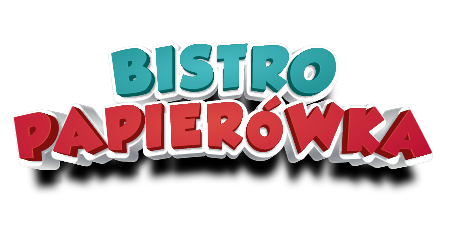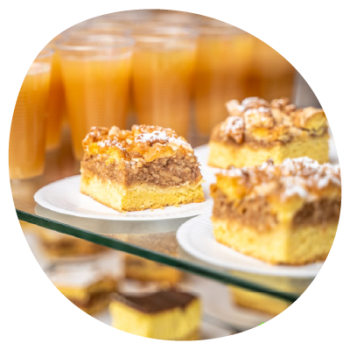 Coffee break?

Oh everyone deserves it! Plus delicious cake and ice cream!
Every foodie knows this
place!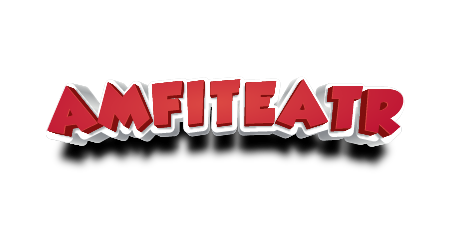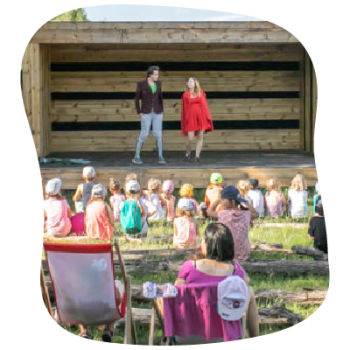 Performances, animations, illusion shows? This is where you can experience it all. Amphitheatre –
summer stage is a place where animators, actors and our other guests will give you a different
portion of entertainment!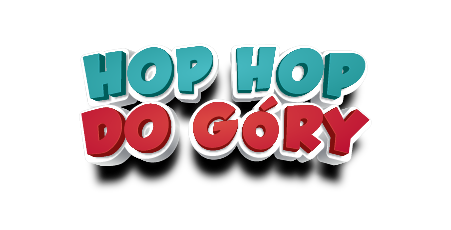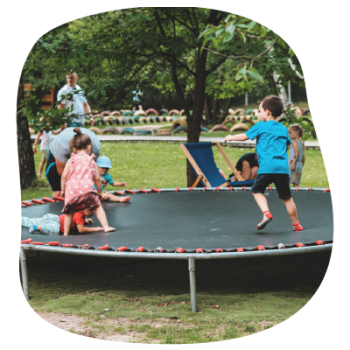 Children like to jump and hop, so after a moment of rest by the stage, or a visit to the maze full of nooks and crannies, a moment of bouncy madness will be a great addition to your stay.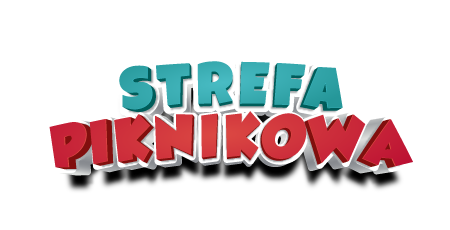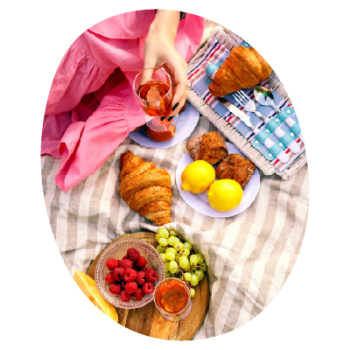 You do not have to buy food from us! But you can bring your favourite snacks with you and have a picnic in a charming place in the shade of trees! All you need is a blanket, tasty sandwiches and fruit.
Delicious fun guaranteed!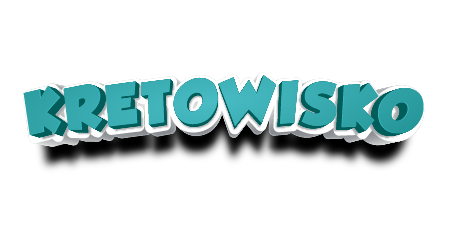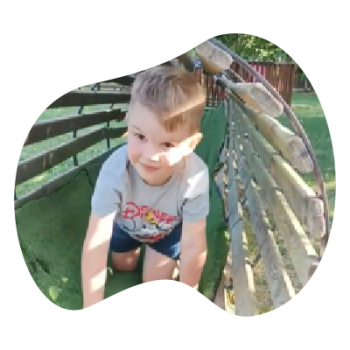 Corridors, squeezing, crawling! In Sady Klemensa you can become a mole! Yes, yes. Our molehill
recommends itself for fun!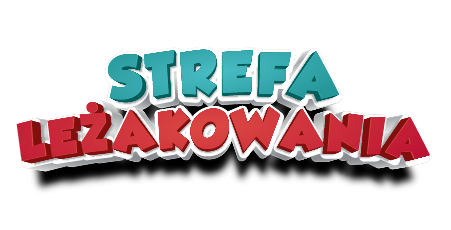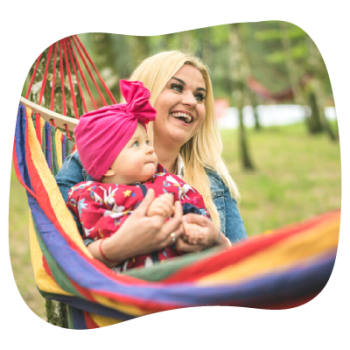 It is a fully shaded place for relax and rest. The peace and quiet of the forest will help you to relax in a comfortable, colorful hammock, you will listen to birds singing and simply look at the sky. This is a place where you have time to read your favourite book.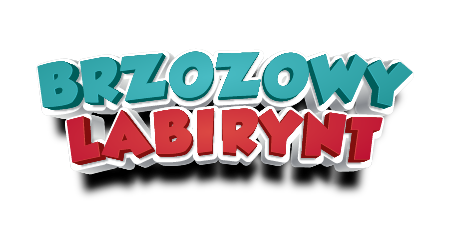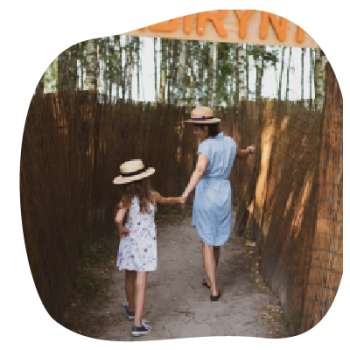 The forest hides many secrets, you have to be very careful not to get lost! Read the signals and learn to recognize the signs that nature gives you.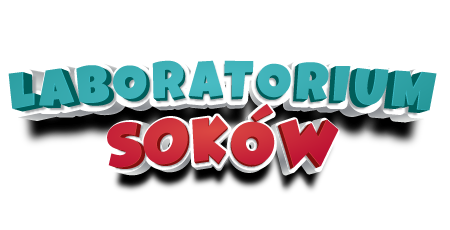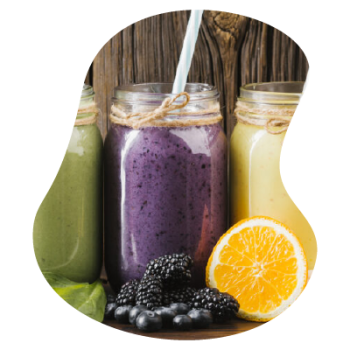 The juice laboratory is nothing more than a gourmand's place! Delicious fruit cocktails, waffles with
whipped cream and fruit or just a sip of cold water? Maybe our additional attraction – Juicers! What's
that? Come and see yourself!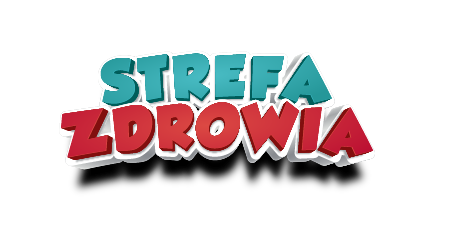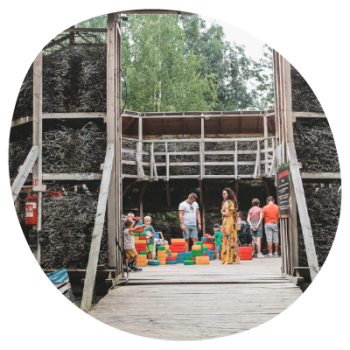 The brine and iodine graduation tower is an ideal place for relaxation, peace and rest. Here you will combine business with pleasure as we believe that a healthy mind lives in a healthy body.